The Side Saddle Event of 2015
9TH & 10TH MAY 2015
RESULTS FROM THE AINTREE INTERNATIONAL SIDE SADDLE SHOW - available to download here
The International Side Saddle Celebration Weekend was the biggest promotional event ever run by the Association. The weekend was a fitting tribute to end the Association's Fortieth Anniversary Celebrations. The event promoted the elegant art of side saddle riding with some superb displays that championed the versatility of side saddle riding in this country. With over 400 participants, representatives, Members, families and friends attending from across the United Kingdom, the weekend involved every corner of the country as well as our overseas Members and friends who travelled far and wide from around the world. Please click below for the 8 reports of the event.
Download Report 1, Download Report 2, Download Report 3, Download Report 4
Download Report 5, Download Report 6, Download Report 7, Download Report 8
A fantastic International Side Saddle Celebration Weekend was enjoyed by all whether as participants or spectators.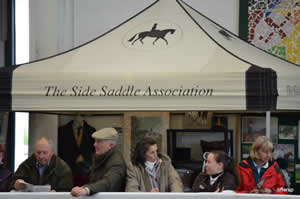 Riders of The Side Saddle Association presented a truly memorable array of displays and demonstrations which were a credit to each and every one of them. The programme included:

A RIDE THROUGHOUT THE NORTH WEST DISPLAY, PAS DE DEUX, THE JOURNEY OF A PARA RIDER, ADVANCED DRESSAGE TO MUSIC, PAS SEUL - THE AINTREE CLOWN, JUNIOR PAS SEUL - THE GREAT BRITISH BAKE OFF, ADULT CONCOURS d'ÉLÉGANCE, JUNIOR CONCOURS d'ÉLÉGANCE, SIDE SADDLE THROUGH THE AGES AND VERSATILITY, SIDE SADDLE RIDERS OF THE YEAR DISPLAY, A DISPLAY OF OLD SIDE SADDLES AND COSTUMES, JUMPING DISPLAY, SNOW WHITE AND THE SEVEN DWARFS, THE YORKSHIRE MIXTURE, JUNIOR COSTUME CONCOURS d'ÉLÉGANCE, ADULT COSTUME CONCOURS d'ÉLÉGANCE, MIRROR IMAGE DISPLAY - THE OPEN EQUITATION TEST, THE HUNTING SCENE AND THE GRAND PARADE AND FINALE

A very big thank you to the Organisers, Working Party, Helpers, Riders, Grooms, Family, Friends, Members, Overseas Visitors, Aintree Equestrian Centre, Trade Stand Holders and our Sponsors and Supporters who all helped to make the event such a resounding success.

BUY PHOTOS AND DVD'S AS FOLLOWS TO PRESERVE YOUR MEMORIES OF THE SUPER WEEKEND
Official Photographer – Lynne Shore Photos Email: lynneshore@rocketmail.com Website: www.photoboxgallery.com/lynneshorephotos
DVD Recording – Catch My Show Email: support@catchmyshow.co.uk Website: www.catchmyshow.co.uk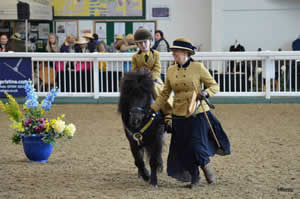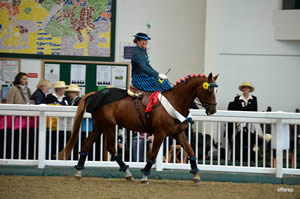 THANK YOU TO THE FOLLOWING FOR THEIR GENEROUS SUPPORT AND/OR SPONSORSHIP OF THE INTERNATIONAL CELEBRATION WEEKEND:

Agrihealth/Leovet
Aintree Equestrian Centre
Alexander James
Allen Richards Cleaning
Anne Tate - Back Lane Stables
Arco Feeds
Browbands
Caroline Bassnett – Brookfield Sports Horses
Catch My Show Recording Services
Cheshire Forest Hunt
Cheshire Show
Jill Rickitt
Judith Childs
Juniper Green Gin Company
Karen Milbourne
Kimberley Stanworth
Lafont Browbands
Lorraine Hanna
Lynn Shore – Photographer
Mary Nicolson
Mr & Mrs Marchbank
Mr & Mrs Oultram
Mrs Susan McKim, Thorpley Stud
National Side Saddle Show Group
Penny Still
Phyllie Robertson – Side Saddles
Rob Jenkins Malvern Saddle Co Ltd
Roger Philpot - Pittern Hill Stables
Rural Wrappings
Sally Anne Lugg
Sarah Parry – Bit on the Side Saddle
Sattlerei Saskia von Ehrenkrook
Simon & Amy Jane Dowell
SSA Areas: 1-2-4-5-6-7-8-9-10-11-12-14-16-18-19-21
Suzie Vandepeer
The Edgar Family
The Hat Shop, Burnham Market
The Senior Family - Manor Grange Stud SC
The Store Horse Company
Tomaro Limited – IT Professional Services
Yvonne Huber